First Aid Kit
Things I like to add: any personal medication, Ibuprofen, allergy medication, Gas X, Neosporin, and band-aids, (I like getting fun kids ones like Mickey Mouse, cause I am five years old when I do get a cut.), Q-tips, elastic bandage, ice pack, flashlight, etc.
I also keep a little nail kit with me! Not really first aid but it is a necessity!
2. Instant Pot
I LOOOOVE this thing! I just recently bought mine for this school year, but have made a couple meals in it already. I got the Elite Pressure Cooker, which is very similar to the Instant Pot. But, I highly recommend this if you like cooking!
Link Here $99
3. Trash Can/ Recycling Can
Some schools don't provide this for you! Check online to see if yours will!
4. Usable Utensils, Bottles, Plates, etc.
Do you know how much you throw away in college? Wayy too much! Yes, you'll have to do dishes, but one it's a great way to grow up a little and to save the planet a little more! Also, carrying a water bottle helps you drink more water throughout the day than without one. Also, dishes don't have to be expensive, you could actually save more money buying reusable than throwaways over time. Also, dollar stores also carry glasses, silverware and other kitchen tools! These are my favorites:
Stainless Steel Water Bottle, 17 oz $35
Stacked Bowls Set of 6 $17.99

These are $1 each utensil! 
5. Doorstop
Basic, but you might use it more than you think! And they're not too expensive. You could get a cute fun one, but a basic one does the job.
Link Here
6. Bluetooth Speakers
Friends and I used this a bunch throughout the school year. Whether you like music in the shower or to hang out with friends. I recommend getting one.

Anker Speaker $26.99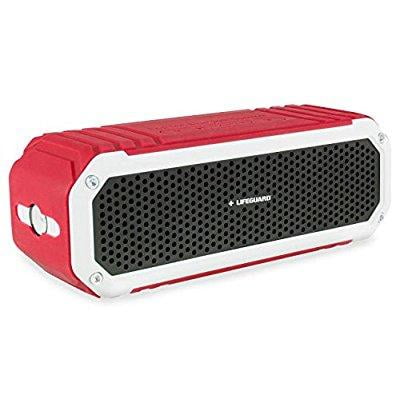 Lifeguard Bluetooth Speaker $19.99