These are my #2018makenine plans! I saw this on Crafty Pin-ups Make 9, I decided to create my sewing plans for 2018. Though I already know I won't finish all of these, but it's still helpful to set a mini planner. All of these are some way out of my comfort zone of sewing, cause I don't have that broad of a range of sewing skills than I should. Mostly, since it's hard to do once you're in the habit.
1. I bought the fabric and pattern already for this and #2 last year, but I never got around to making them. I started this dress already in January, almost finished with it, just gotta add an invisible zipper to the back! Which I have never done before and I am quite nervous to do. The pattern is a 1960's pattern I bought off Etsy's seller SewingBirdPatterns and the fabric is from Annadaisys Fabrics both are Camelot Design Studio fabrics. Hearts and Animals.
Top fabric
Bottom (skirt) fabric
I'm doing view B (sleeveless) for this dress.
2. This project will be another version of the first dress. I wanted to make two of the same dress, so I would be able to make it exactly how I wanted it with modifications and everything. This fabric was also bought from the same Etsy store Annadaisys Fabrics both are Lewis & Irene Fabric, one is a border print- I've never sewn a border print before!! Border print (it's sold out!) and Top fabric
Skirt of the dress fabric- it's a border print!

Top fabric
This was the other 60s pattern I bought. Not sure if I should do this pattern or the same one as #1. But I kinda like the appearance of the buttons, to add a little more something to the dress.
3. Next, I have a full skirt! Something much easier than the two dresses. I bought this ADORABLE Disney movie poster fabric from The Blushing Iris and I only have enough make a skirt. I think I have a full skirt pattern, if not, I'll just take the skirt piece from maybe the previous dress and turn it into a skirt.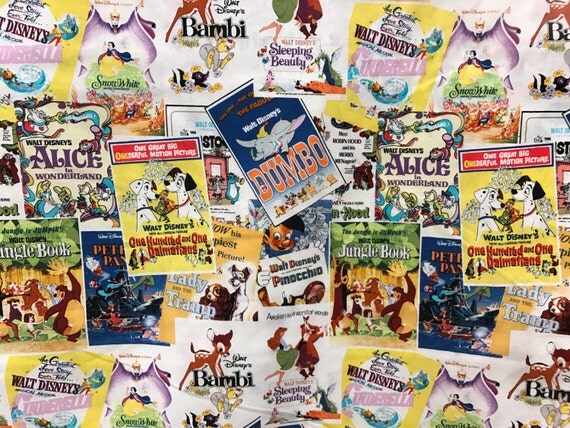 Skirt Fabric!! So adorable
4. I've always wanted to make everyday poodle skirt- I do own a costume of one- but I want something that I can wear day-to-day. Also, I don't want to add a poodle like everyone else's, but I've seen old pictures with records or cats or other appliques.

This is one of the designs on the simplicity folder! Darling!


See they weren't just poodles!
Image from 1950s Full Skirt History by Vintage Dancer
5. One thing I'm in desperate need of is normal basic blouses. I have a couple all white blouses, but not much of any other color. Also, I want to make short sleeved ones, since either I'm extremely picky or they're impossible to find. I feel like blouses are the perfect item since they're perfect to pair with any bottoms for a day to night look. These are a couple patterns I found that I may buy later:

Found here

Found here. I'd probably reverse the back and front and add a button detail instead of a zipper; since I LOVE my Collectif Phoebe blouse.
6. Speaking of tops, I've been dying to try one of the Tilly & The Buttons patterns. The pattern I'd probably pick is the oh so popular, Coco top/dress. Kinda nervous since it is a knit pattern and I've only used knits once before! But, this top is a basic clothing piece and I've seen a ton of renditions of this pattern too, can't wait to make it my own!
7. I really also want to make a gingham vintage inspired playsuit. Usually, true vintage playsuits are definitely out of my price range. And one-pieces like that are just tough for me overall, me being 5'10 with a long torso. So I figured I should make my own!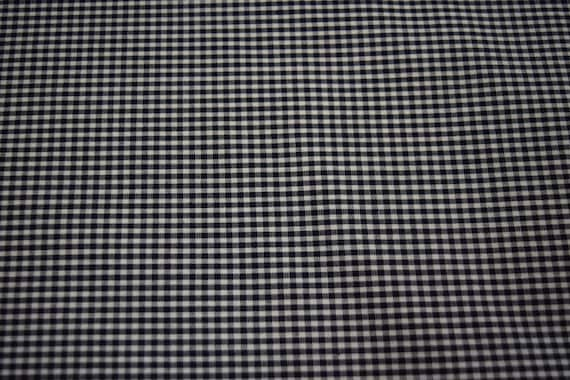 Maybe using this gingham from here. Or maybe a colorful gingham?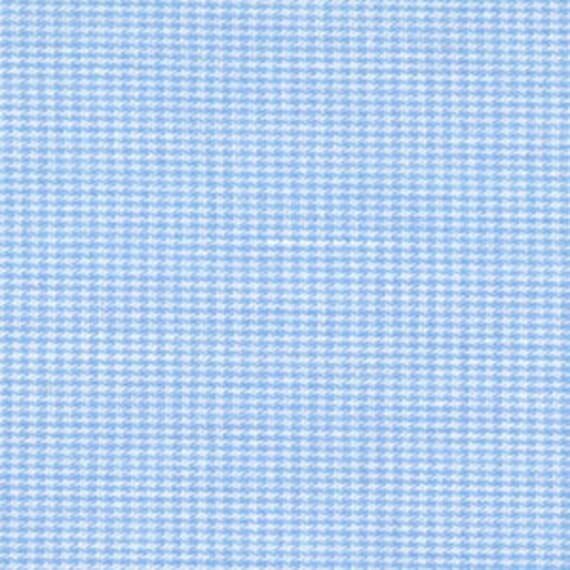 Like this blue?


Maybe with this pattern? I would probably use the one she's wearing, but I'm kinda diggin' view C.
8. This one isn't as much of clothing, but an accessory. I would love to try and sew a novelty bag of some kind. I've seen a couple tutorials on bags like these, and they're definitely out of my comfort zone, and oh so cute! Here's some inspiration I've found:

This watermelon clutch by That Black Chick


Or these fruit slices from Stitched by Crystal


This Simplicity pattern that dog bag though!!


Or this Burda pattern.
9. Last but definitely not least, I really want to try and sew lingerie. Yes, I know this is very broad, so it may be a bralette or a pair of panties. But my size is very hard to find when shopping for undergarments, so maybe sewing them is the best option for me! I've found a couple patterns that I would like to try too. I would either purchase a pattern from Ohhh Lulu Lingerie or Eviela Luve DIY both on Etsy. They both have pdf patterns as well as printed. Some of their patterns I like that I've found are: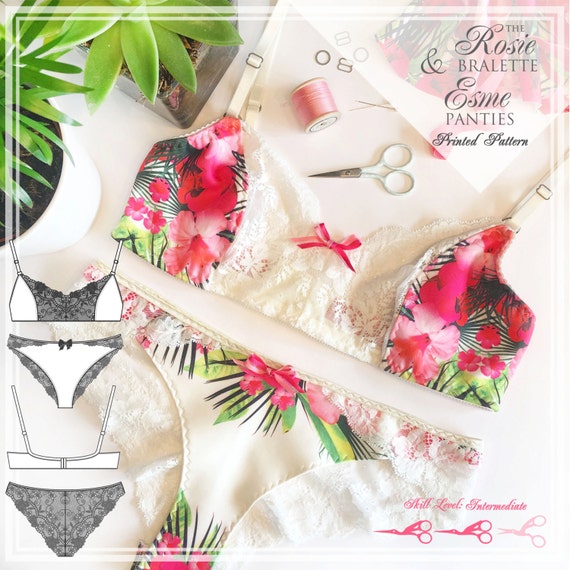 This bra and panty set from Eviela Luve DIY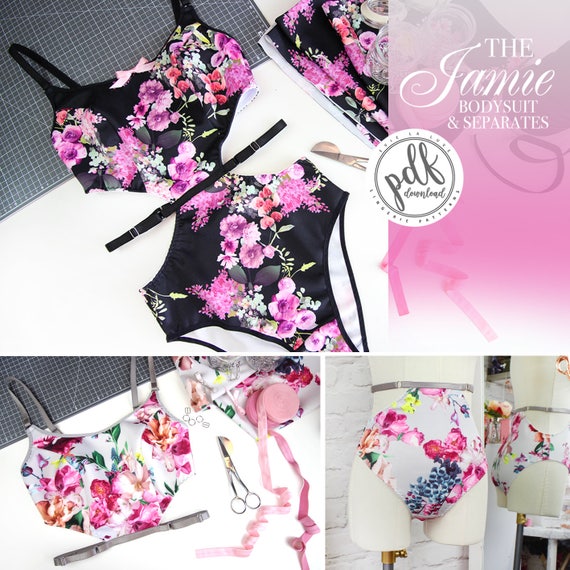 Or her bodysuit pattern! ❤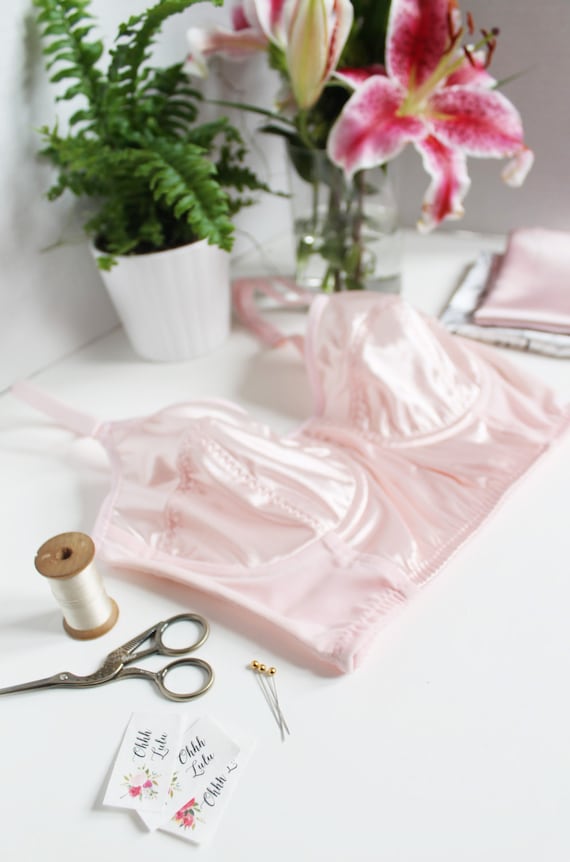 As for Ohhh Lulu, I love this longline bra– got those vintage vibes!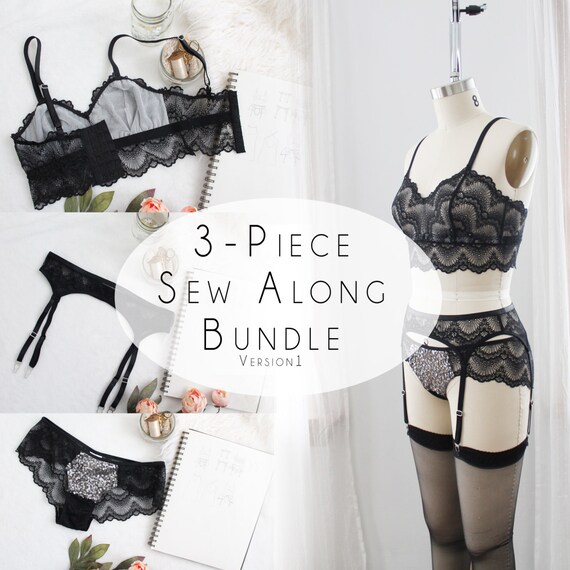 Or this three-piece bundle with a garter!